Is Hiring Teens a Good Alternative to a Tight Labor Market?
With unemployment at record low levels in many areas of the country, could hiring teens be the solution to your staffing shortage?
Other blogs you may be interested in: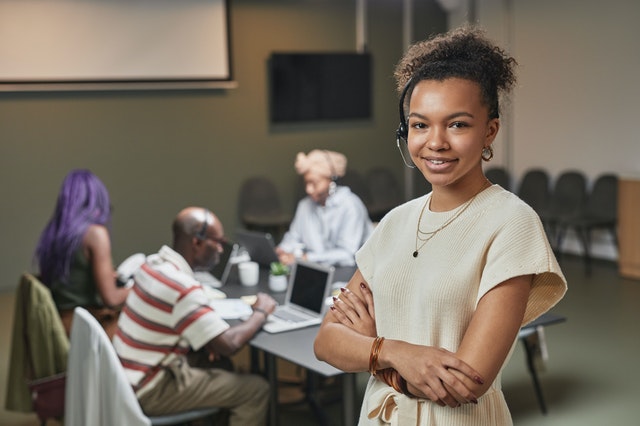 With so many businesses struggling to keep up with a transient labor market, many industries are looking for ways to meet staffing shortages. Could teens be the solution?
While there are pros and cons to every situation, here are several advantages and disadvantages from the employer's side.
Advantages of Hiring Teens: Employer Perspective
Lower wages. Many people argue that minimum wage was never meant to be a livable wage, but rather an acceptable amount of money for someone new entering the workforce. A less-experienced worker is definitely more affordable, making teens your most cost-effective option for jobs that aren't highly skilled.
Afternoon availability. Most adults prefer an 8-5 workday where they can check out early in the evening to attend to personal and family needs. If your business doesn't shut down at 5pm, teens may be the perfect solution to add a few extra hours of productivity without overworking your full-time staff.
Tech-savvy. While there may be a learning curve for your more seasoned workers to catch on to technology advancements, teens are digital natives. They're more capable with new technologies and social platforms (which you should be on) than perhaps most of your tenured employees. Tap into their skills and expertise!
Disadvantages of Hiring Teens: Employer Perspective
Less experienced. First-time jobs may mean an intense learning curve for young workers who aren't used to standing for long periods of time or leaving their cell phones unchecked. If you're planning to hire teens, be sure to build in training and clearly define expectations.
Limited hours of availability. Child Labor Laws restrict the number of hours and times that youth under the age of 16 can work (see below). Your managers will need to be aware of these restrictions when making schedules.
Lack of maturity. Joining the workforce may expose teens to adult situations they may or may not be prepared to handle, from rude customers to sexual harassment encounters. Be sure you conduct regular trainings that promote a safe work environment for all staff members.
Hiring Teens: YouthRules
A number of businesses have been cited recently for requiring young employees to work later or longer hours than permitted under the Child Labor Laws provisions. In fact, the Department of Labor issued more than $1 million in penalties for child labor violations among 190 employers in the Southeast region alone between 2020-2021.
Related articles:
To maintain compliance, here's a quick recap of what teen workers can and cannot do:
Youth under 14 are extremely limited to working any job if the company is not owned by their parents.
Youth ages 14-15 have a list of specific jobs they're able to do, such as retail, some food services, yard clean up, etc. Note: no power-driven mowers, cutters, edgers, or trimmers are allowed.
Youth ages 14-15 during the school year cannot work more than 3 hours a day or 18 hours per week. Those work hours can only be between 7:00AM – 7:00PM and apply also to home schooled children (their "school week" is based on the public-school schedule where they live).
Youth ages 14-15 during summer(June 1 through Labor Day) cannot work more than 8 hours a day or 40 hours per week. Their work hours must fall between 7:00AM – 9:00PM.
Youth ages 16-17 have no hour restrictions and can work any job not declared hazardous.
Remember that some states have more restrictive laws than the federal standard. Any time there are both state and federal laws regarding employment, the law that provides the most protection to the worker is what must be adhered.
Hiring Teens: Final Thoughts
While businesses in the restaurant, services, or other low-skilled industries are prime jobs for teens, you can't legally specify in your recruiting efforts that you're looking to hire youth and/or younger employees. This could backfire by having the appearance of age discrimination.
The purpose of outlining the advantages and disadvantages of hiring teens in this article is to broaden your hiring criteria and make you aware of what hiring teens entails. Despite challenges in the labor market, you must remain compliant with all relevant state and federal laws. This includes proactive efforts such as providing regular trainings and being in-the-loop regarding compliance standards.
If you don't have the bandwidth for providing or hiring this level of expertise, consider outsourcing to Stratus HR to provide your staff with regular employee and manager trainings and ensure you're within compliance standards. For more information, please book a consultation and our team will be in contact with you shortly!