Stratus HR Wins ClearlyRated's 2022 Best of HR Services Award
After evaluating client surveys, ClearlyRated named Stratus HR a 2022 winner for Best of HR Services for providing superior service.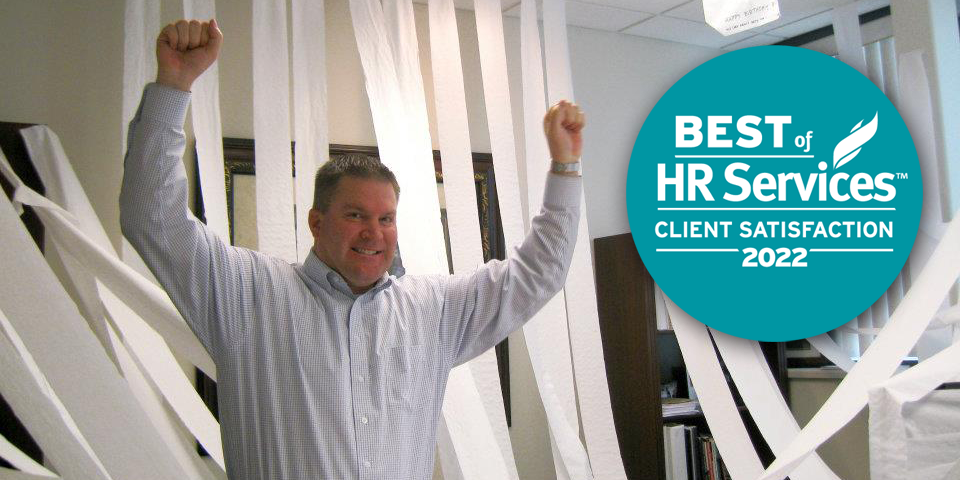 Sandy, UT, February 2, 2022 – Stratus HR, the premiere PEO for human resources outsourcing in the Intermountain West, just won Best of HR Services Award for providing superior service to their clients. Presented in partnership with Indeed, ClearlyRated's Best of HR Services® Award winners have proven to be industry leaders in service quality.
"We are proud and honored to be recognized for such a prestigious award," said John Farnsworth, Stratus HR CEO. "With this award being 100% client-based, everything fell on our clients' shoulders to respond. I'm genuinely grateful for all those who took time to answer the survey and provide us with valuable feedback."
As an independent third party, ClearlyRated surveyed Stratus HR clients about responsiveness, quality, proactiveness, client needs, and overall value. Survey results showed that:
Stratus HR received satisfaction scores of 9 or 10 (out of 10) from 73% of their clients, which is significantly higher than the industry average of 54%.
Stratus HR received a Net Promoter® Score of 67.6%, more than 1.6x the industry average of 42%.
"I've been told that companies don't typically receive these high of scores during their inaugural year with ClearlyRated," noted Farnsworth, "but I'm extremely pleased. This speaks to the high level of service and commitment our employees provide to clients, they're the best in the business. Winning this just confirms it to the outside world."
As COVID-19 has forced many companies to reimagine and rebuild their approach to business, the 2022 winners of Best of HR Services have demonstrated a deep commitment to delivering exceptional client service. "These service leaders have kept the client experience at the heart of their business strategy," said ClearlyRated's CEO and Founder, Eric Gregg. "[It's] my honor to celebrate and showcase the 2022 Best of HR Services winners alongside feedback from their actual clients on ClearlyRated.com!"
About Stratus HR
Stratus HR® is headquartered in Sandy, Utah, and offers an alternative to a full-time HR department at a lower cost, solving problems in the areas of payroll, benefits administration, human resources, workers' comp, and HR software. When companies partner with Stratus HR, they increase their profitability, maximize employee productivity, save time spent on transactional HR, reduce employment-related liability, and ultimately lower their labor costs.
In addition to winning 2022 Best of HR, Stratus HR was named Best Company to Work For (2019-2021), Utah Top Workplace (2020-2021), and won Gold for Best Place to Work and Best Insurance from Salt City Best (2021).
About ClearlyRated
Rooted in satisfaction research for professional service firms, ClearlyRated utilizes a Net Promoter® Score survey program to help professional service firms measure their service experience, build online reputation, and differentiate on service quality. Learn more at https://www.clearlyrated.com/solutions/.
About Best of HR Services™
ClearlyRated's Best of HR Services® Award recognizes outsourced HR providers that have demonstrated exceptional service quality based exclusively on ratings provided by their clients and employees. The award program helps service leaders differentiate in a crowded marketplace, and provides prospective clients with an added layer of assurance as they vet outsourced HR firms. Winners are featured on ClearlyRated.com—an online business directory that helps buyers of professional services find service leaders and vet prospective firms with the help of validated client ratings and testimonials.
Related articles: