Stratus.hr Recognized as Best Company to Work For 2020
Stratus.hr has been named a 2020 Best Company to Work For in Utah! This is the second year in a row Stratus.hr has received this honor.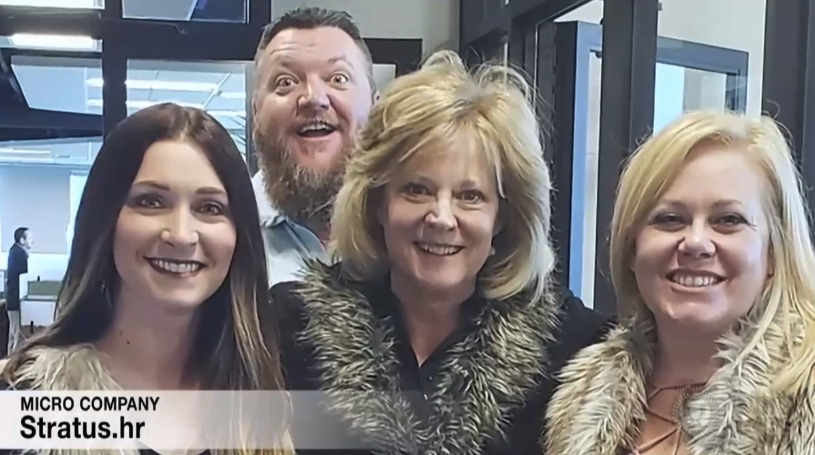 Sandy, Utah, December 8, 2020 – Stratus.hr, the premiere PEO for human resources outsourcing in the Intermountain West, was just named a "Best Company to Work For" by Utah Business Magazine for the second year in a row!
"With so much negativity due to the pandemic and subsequent hardships that so many small businesses have been facing, this is really special," said John Farnsworth, Stratus.hr CEO. "My team has been more innovative and proactive than ever to help our clients through all this – so to know they love their jobs when they're working as hard as they have been, that's inspiring."
The "Best Companies to Work For" asks employees about their work environment, company culture, engagement level, growth and development opportunities, philanthropy efforts, employee benefits, and more. Surveys are completed anonymously and submitted directly to Utah Business Magazine.
"While our traditional company perks took a backseat to making work-from-home arrangements for everyone, we've still been able to celebrate our employee-of-the-month and will soon name our employee-of-the-year," said Farnsworth. That employee-of-the-year will win a week-long, all-expense paid trip for two, to be taken sometime next year when the pandemic subsides.
As for adjustments per the pandemic this year, Stratus.hr went above and beyond to take care of employees. From WFH office equipment, customized face masks, personal hand sanitizers, hand sanitizing stations throughout the office, and a sanitation company coming to spray regularly, employees were able to continue working either at home or at the office while feeling safe. Stratus.hr also mailed "thinking of you" packages to employees and moved monthly in-person meetings to weekly "squad roll-ups" via Microsoft Teams. "We've all missed getting together at events and company celebrations, but our employees' health and well-being is top priority," said Farnsworth. "When your employees are key to your company's success, you have to adapt and still show you care."
Stratus.hr was formally recognized as a Best Company to Work For on December 8, 2020 at the Grand America Hotel in downtown Salt Lake City, Utah.
About Stratus.hr
Stratus.hr offers an alternative to a full-time HR department at a part-time cost to help companies increase their profitability, maximize employee productivity, save time spent on transactional HR, reduce employment-related liability, and ultimately lower their labor costs.
Learn more at https://stratus.hr and Facebook.
For the second year in a row, Stratus.hr has been named a Best Company to Work For in Utah
Related articles: