Leverage Social Media to Recruit a Broader Applicant Pool
If your applicant pool feels stagnant, it may be time to recruit to a broader audience by using these three social media platforms.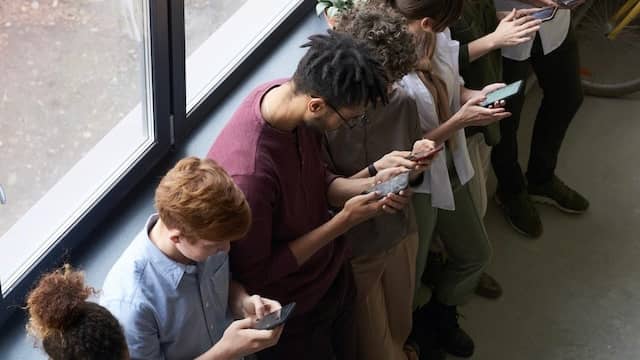 Are you struggling to recruit qualified candidates for open positions? While much of this may be due to a tight labor market, it could be symptomatic of your limited recruiting outreach.
One simple way to enhance your current applicant pool is to utilize social media. The basic platforms are free, they have the capacity to reach friends of friends of friends, and you may discover valuable information you don't typically find on a resume.
If you're new to this medium, here are several tips to leverage the top social media platforms for recruiting.
Tips to Recruit with LinkedIn
With its emphasis on business relationships, LinkedIn is the most popular social media tool for recruiting prospective candidates. While the paid options seem to scream for your attention, there are actually a number of resources and methods to enhance your reach for free.
Try using these strategies to jumpstart your recruitment efforts on LinkedIn:
Make connections with anyone you know—co-workers, clients, vendors, friends and family. You never know when someone may be connected to a great candidate for your company.
Comment, interact, and share others' posts on LinkedIn to genuinely connect and naturally grow your company's following.
Join groups where you might connect with potential candidates. For example, if your company hires a lot of accountants, look for a relevant group on LinkedIn and start networking there.
Post job opportunities as a normal post on your page to make your connections aware of a new opening at your company. Ask current employees and friends to share and/or post open positions on their LinkedIn profiles, as well. Consider offering a referral bonus to employees if their post results in a new hire!
You can also use LinkedIn to research potential candidates. Once connected, you can review what others have said in their recommendations, how many connections the person has, how active they are in their industry, what they say about others, the type of content they write or share in their posts, and so on. This is great insight when looking for a good fit for your company!
Tips to Recruit with Twitter
If your company is already on Twitter, you'll want to create a separate Twitter account for recruiting purposes, since you'll be targeting a different audience with a specific message.
As with your normal company Twitter account, avoid simply promoting your company and its job offerings. Instead, offer information that will be valuable to job seekers, such as:
Job-seeking tips. Use the knowledge and experience of your human resources department to share helpful hints, such as common resume mistakes, interviewing best practices, writing cover letters, and more.
Relevant articles or blogs. Find other materials related to job seeking and succeeding in the hiring process, and share valuable content with your followers.
Meaningful retweets. Keep an eye on your own Twitter feed, and retweet tips, articles and other relevant information to job seekers.
In addition to sharing helpful content, mix in tweets with your open positions and other relevant company information. You might also share employee reviews about your company, details about your hiring process, or any other recruiting information.
Consider these other helpful hints for recruiting through Twitter:
Use the search feature to find recruiters, industry experts, schools or career centers to follow and content to retweet.
Ensure your content reaches a wider audience by using appropriate hashtags in your tweets, such as #job, #jobpost, #recruiting, #hiring, #career, #jobseeker, etc.
Be responsive with your account. If someone responds to a tweet or sends you a direct message with a comment or question, make sure you reply in a timely manner. People searching for jobs are also evaluating your company, so how you respond on social media can shape their impressions of your business.
Tips to Recruit with Facebook
Facebook can also be beneficial to recruit new applicants due to the billions (yes, billions!) of people active on this site. For Facebook, you won't need to create a separate account from your business account because there is more opportunity to target messages to a specific audience. In fact, people who "like" your page are already fans of your company, so they might also be interested in working for you!
Here are some tips for integrating recruiting efforts into your company Facebook page:
Create a job on your business page where you can include a description, work location, salary range, benefits, and even a link to the external job posting --- all for free! The job stays live for 30 days without having to pay a dime. You can also rearrange the tabs on your business page to list "Jobs" more predominantly than under the "More" dropdown.
Post on Facebook when you are attending a recruiting event to let job seekers know to find you there.
Share pictures or short videos of recruiting events, new office renovations, or other company outings.
Highlight your company's culture, perks and benefits in pictures and short videos using video editing tools online

or a free bio generator to

elevate your social media game and generate interest in your company. To take your videos to the next level, consider downloading free After Effects templates to enhance the visual impact of your content
If you have any budget to spend, you may also consider creating an ad where you determine the maximum amount you're willing to spend and then target an audience by specific demographics. Once you reach your spend amount, the ad will be disabled.
In Summary
Posting job opportunities on social media is a great way to recruit and attract top talent. Use the strategies above to reach more qualified candidates and to highlight why your company is a great place to work! For more information, talk with your certified HR consultant. Not a current Stratus HR client? Book a free consultation and our team will contact you shortly.