Court Upholds OSHA Vaccine Mandate. Now What?
The 6th District Court has reinstated the OSHA vaccine mandate after being temporarily halted. What does that mean for your company?
Other blogs you may be interested in: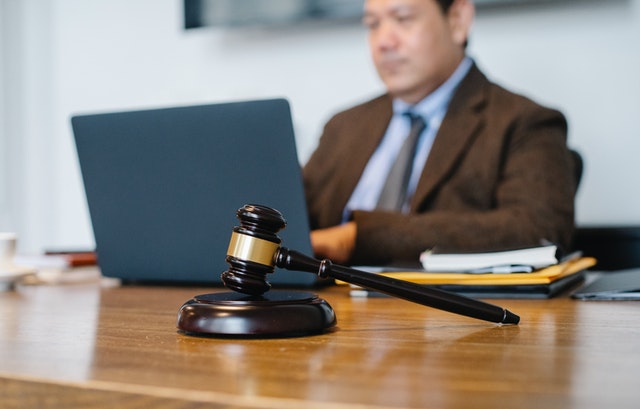 Updated January 13, 2022: The Supreme Court of the United States (SCOTUS) has blocked OSHA's Emergency Temporary Standard (ETS) regarding the COVID-19 vaccination or weekly testing mandate for employers with 100+ employees. The following information is now outdated and inapplicable.
On December 17, 2021, the 6th U.S. District Court of Appeals lifted the stay that was holding back enforcement of the OSHA vaccine mandate. Qualifying employers now must prepare to implement either a mandatory vaccination policy, or a vaccine-or-get-tested-weekly policy.
Is my company a "qualifying employer" for the OSHA vaccine mandate?
There are several requirements that must be met for your company to fall within jurisdiction for Emergency Temporary Standard (ETS) compliance. To qualify, your company must:
Be a private employer that is not a federal contractor or healthcare employer, both of which have their own COVID-19 workplace safety mandates.
Employ at least 100 workers nationwide (not just at your location). Seasonal, temporary, and part-time employees are included in this count threshold.
Operate within a state that has federal OSHA jurisdiction.
Why would I opt to create a mandatory vaccination policy instead of a vaccinate-OR-get-tested-weekly policy?
You may find the process of collecting and verifying weekly test results logistically cumbersome. To simplify your employer obligations for compliance with the ETS, you may want to consider a mandatory vaccination policy. Keep in mind, however, that you may receive employee push-back with a mandate.Related articles:
Related articles:
What do I have to do to comply with the OSHA vaccine mandate?
Per the DOL, enforcement has been delayed due to legal uncertainty behind the ETS, "so long as an employer is exercising reasonable, good faith efforts to come into compliance with the standard." This means your company should act now to implement the following:
See more details here of what to include in your policy, as well as what to know and communicate to employees.
When is the enforcement date for compliance of the OSHA vaccine mandate?
There are two new enforcement dates of the vaccine mandate, per the 6th District Court's reversal:
Enforcement fines may be up to $13,653 for each violation of the ETS, with any willful or repeated violations being fined up to $136,532.
Will this be reversed by the Supreme Court?
Shortly after the 6th District Court's reversal, the Supreme Court of the United States received several petitions for another emergency stay. The DOL's enforcement may once again be paused, depending on what comes of the petitioners' requests.
As we recommended before, don't delay compliance in hopes the ETS is once again overruled. Your best course of action is to be familiar with the requirements and start implementing them, as they won't easily be thrown together in one night.
For more information, please visit OSHA. If you'd like assistance with this and other HR-related compliance issues, please contact our team today by booking a consultation.