human resources
4 Ways to Leverage HR Strategy and Grow Your Small Business
When planning for long-term business success, be sure to include these 4 HR strategies to improve employee engagement, retention, and morale.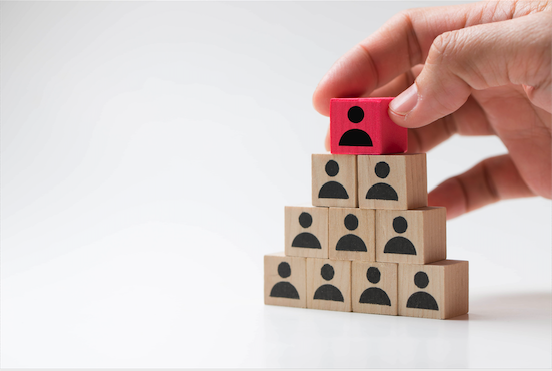 What's a good recipe for business growth?
The typical formula includes attention to sales, marketing, and retention. What most businesses miss in their growth strategy is something a little closer to home: human resources (HR).
HR is integral to any business because, at its core, it affects employee engagement, retention, and growth. Without a good HR set-up, your employees lack support and ultimately your business faces hefty fines that could sneak up on you and be detrimental to your future success. In particular, unhappy employees lead to high turnover, and turnover is often an invisible (and expensive) cost that hinders growth.
Therefore, you can't afford to overlook your HR department and strategy. The good news is that there is modern HR software that can help with aspects like employee recruitment, onboarding, benefits enrollment, employee management, and all the other tasks that fall on your plate.
But software alone won't solve your problems. You can set your business up for long-term growth and scalability with access to the right tools and support that will guide you through proper HR strategy.
So how does one leverage HR strategy for business growth? Check out some tips below if you're looking for ways to maximize your HR department—whether you are just one person or a team of many.
The Importance Of HR To Help Your Business Grow
HR professionals are uniquely positioned to help shape and optimize how a business operates. Since most individuals who work in sales and middle management tend to view your organization via a revenue lens or point of view, it is easy for them to lose sight of the business' defining values.
HR management strategies address a fundamental aspect of your business: employees. Employees are the foundation of your organization. By taking care of your employees and addressing their needs with targeted HR strategies, you will help ensure that your entire business is functioning in harmony, therefore setting the pace for growth and success.
Best HR Strategies To Encourage Growth
Here are several HR strategies you can implement and optimize to encourage business growth.
1. Create a great employee culture
Loosely defined, employee culture is a collection of values, expectations, and practices that inform employees about how to work and co-exist together in the company. It includes harmonious collaboration, how your employees present the company to clients or outsiders, how happy and willing they are to contribute and work productively, and so much more.
Ultimately, workplace culture plays a key role in employee engagement, which is also a stepping stone to business success. If your employees are less engaged due to a highly restricting and close-minded business culture, their productivity suffers, which negatively impacts your bottom line.
The heart of fostering employee culture should not be focused solely on growth. Instead, it involves putting your employees first and making sure they are happy with their workplace and would even go so far as to recommend it to their friends. High growth is a natural byproduct of great culture because your employees genuinely enjoy working for the company and want to show up every day and do their best.
In addition to promoting growth, the benefits of a great workplace culture include:
Reducing employee turnover rates

Attracting top talent

Increasing employee engagement

Promoting better brand reputation
The elusive part is how to not only form a great workplace culture, but to maintain it and keep everyone engaged. We have a variety of resources to help you get started, whether you are trying to fix your culture or looking to build a foundation:
2. Reduce employee turnover
Attracting, hiring, and onboarding employees is a significant business expense. According to Employee Benefit News, employers spend an average of 33% of a worker's annual salary to replace just one employee. To put that into perspective, it will cost you around $20,000 to replace someone making $60,000 a year.
Additionally, employee turnover has more than just a monetary effect on the business. It can heavily impact:
Project timelines

Service delivery

Productivity

Morale
Focusing your HR strategy on minimizing employee turnover rates saves you revenue loss and, in turn, increases your profit margins and business growth rate.
If you are not sure where your company stands with turnover, you can learn how to calculate it first. Once you know what you are dealing with, you can use resources to help with employee satisfaction to reduce turnover, such as:
Stay interviews

Employee surveys

Performance appraisals

Base-pay structures
Create a great foundation for new employees by focusing on your onboarding process. This will start their time at your company off right and encourage them to stay.
3. Offer great health benefits to remain competitive
According to the Employee Benefits Corporation, over 70% of employees in 2022 said that a wider range of health benefits would incentivize them to stay in their current position for longer. If happier employees lead to higher retention, referrals, and money saved, then offering top health benefits is a great HR strategy for business growth.
Additionally, health benefits impact your recruiting process. The last thing you want to do is go through a long recruitment cycle, only for the candidate to choose someone else because they offered a better benefits package. This leads to wasted time as you return to the drawing board and assess your options.
HR is interconnected, which is why you can help create a great workplace culture and retain your employees by first offering them great health benefits. If you are a small business, partnering with a PEO or an outsourced HR company can help with the cost of insurance so that you can still offer a competitive benefits package to your employees.
4. Partner with a PEO to take care of administrative work
According to NAPEO, partnering with a Professional Employer Organization (PEO) can foster a 7-9% quicker business growth. This is because, as a business working with a PEO, you can focus on growth activities such as product development, marketing, and sales instead of HR administrative tasks. Partnering with a PEO allows you to delegate:
Onboarding paperwork

Open enrollment

Tax administration and filing

Compliance

Claims management

Workers' compensation

Benefits administration

Payroll
By hiring a PEO to handle the administrative side of HR, you can instead focus on creating a better workplace for your employees and ultimately focus on business growth.
Partner With A PEO That Scales With Your Business
If you are looking to use HR strategies to grow your business, partner with a PEO that can absorb your administrative tasks and offer consulting advice. That way, you have support as you focus on retention and employee happiness.
Stratus HR is a PEO with over 20 years of experience in the business, made for and by HR professionals. By partnering with Stratus, you'll gain a team of certified experts who work in the background to help you navigate the complicated world of HR, from making benefits enrollment a breeze to consulting on difficult situations.
Learn more about how Stratus can help you implement these HR strategies and help your business grow by booking a free consultation.