The Strategic Advantage of PEOs for Small Businesses
Find out why hiring a PEO for small businesses is a strategic move. Learn how it can help streamline HR tasks, reduce costs, and foster business growth.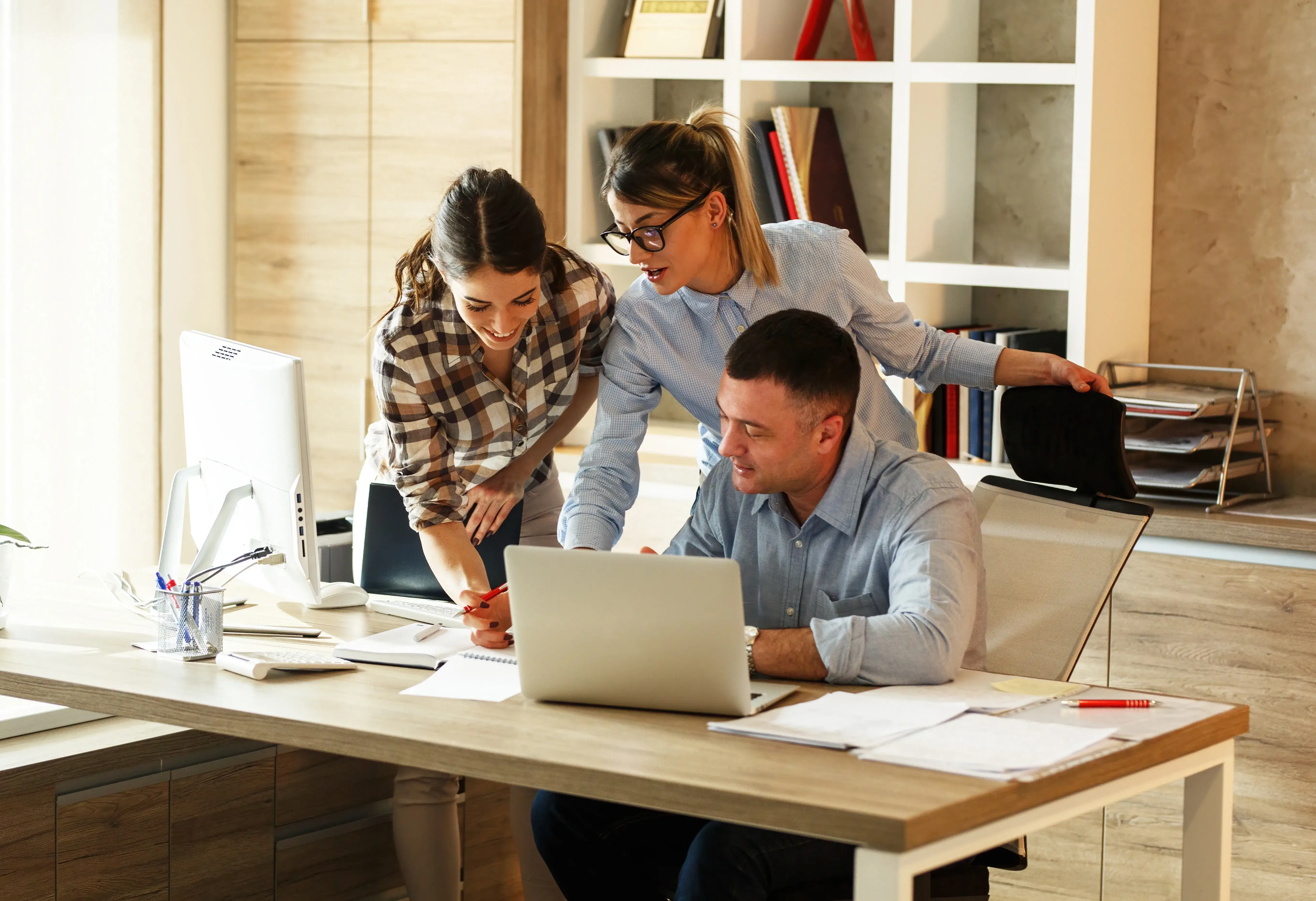 Small businesses often grapple with the complexities of HR management. From hiring and retaining talent to ensuring compliance and fostering a positive work culture, the challenges are manifold. Here's where Professional Employer Organizations (PEO) come in – a strategic solution that can revolutionize the way small businesses handle HR.
Understanding the role of a PEO
A PEO is an HR outsourcing entity that collaborates with small and medium-sized businesses to offer comprehensive HR services. By forming a co-employment relationship, PEOs manage various HR tasks, while businesses maintain control over their operations.
Notably, companies that partner with a PEO grow 7-9% faster and have a 50% lower failure rate.
Key services offered by PEOs
HR administration: Streamlines paperwork, employment verifications, onboarding, and more.
Payroll services: Ensures timely and accurate payroll processing.
Benefits administration: Manages employee benefits, including health insurance and retirement plans.
Compliance support: Keeps businesses updated with HR regulations.
Risk management: Offers guidance on HR-related risks and legal matters.
Employee relations: Enhances workplace culture and resolves conflicts.
Unique HR challenges small businesses face
Limited resources: Often, small businesses lack a dedicated HR team.
Compliance issues: Keeping up with changing HR regulations is tough.
Talent management: Attracting and retaining talent can be challenging.
Payroll accuracy: Manual payroll processing can lead to errors.
Scalability: Growing businesses need scalable HR solutions.
Cost management: Unpredictable HR costs can impact financial stability.
Time constraints: HR tasks can divert attention from core activities.
How PEOs benefit small businesses
Expertise access: PEOs bring a team of HR professionals, ensuring compliance and effective talent management.
Reduced compliance Risks: PEOs stay updated with labor laws, protecting businesses from potential pitfalls.
Competitive benefits: PEOs offer comprehensive benefits packages, attracting top talent.
Accurate payroll: PEOs handle payroll processing, minimizing errors.
Scalability: PEOs offer flexible HR solutions that adapt to business growth.
Cost savings: Outsourcing HR functions can lead to significant savings.
Time efficiency: Delegating HR tasks allows businesses to focus on core operations.
Service range: Ensure the PEO offers services tailored to your needs.
Industry experience: A PEO familiar with your industry can offer better insights.
Technology integration: Advanced HR tech that integrates with existing systems is crucial.
Client feedback: Reviews can provide insights into client satisfaction.
Compliance support: The PEO should prioritize compliance.
Stratus HR offers tailored PEO services for small businesses
At Stratus HR, we understand the HR challenges faced by small businesses and we tailor our PEO services to address your unique needs. Our comprehensive solutions cover all aspects of HR management, from payroll processing and benefits administration to risk management and compliance services. With decades of experience and a team of certified HR experts, Stratus HR is your small business's strategic partner to thrive.
See more on how our PEO services can help grow your business (with customer stories and quotes).
For small businesses, HR management can be a significant hurdle. However, with a PEO like Stratus HR, businesses can navigate these challenges efficiently. By partnering with a PEO, small businesses can streamline HR processes, reduce costs, and focus on growth.
Book a free consultation today to learn more about what your small business can gain from our PEO services.