unemployment
Employers: How to Prepare for an Unemployment Hearing
You received notice that a former employee appealed your denial for unemployment benefits. What should you do to prepare for the unemployment hearing?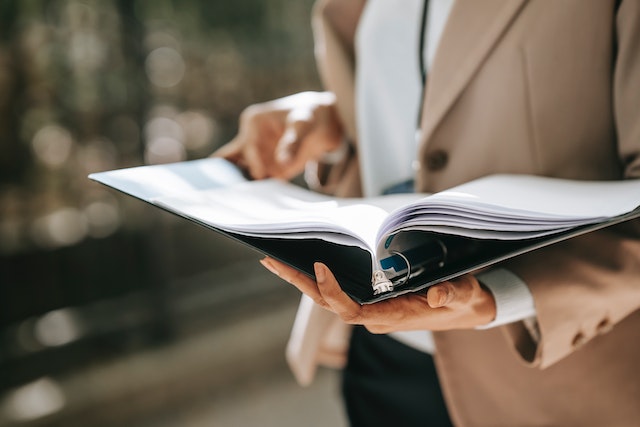 What do you do when you receive notification that one of your former employees who voluntarily quit (or was fired for cause) has applied for unemployment insurance benefits? You respond saying your company should not be liable for monies paid to the claimant because they quit or were fired.
But what if the claimant appeals your response?
In this situation, your next step is to participate in the appeals process via a telephone hearing. If you choose to ignore the scheduled hearing, you will miss the opportunity to defend yourself and may subsequently get an increase to your unemployment tax rate.
What is an Unemployment Hearing?
An unemployment hearing is a less formal, conference-call version of a hearing in court. While it may sound intimidating, this telephone hearing allows interested parties to present information from both the claimant (former employee) and the defendant (your company) about why an employee was terminated to determine culpability for potential unemployment insurance benefits paid to the claimant.
During the hearing process, an administrative law judge will review the case and relevant evidence to decide whether your company should be liable for the insurance claim.
What Should I Do When I Receive the Hearing Notice?
Prior to the hearing, you will receive a packet that contains several documents. You should be familiar with the information included in the packet and read the claimant's statement of why they qualify for benefits.
If you have information that counters the former employee's claim, you should submit it as evidence prior to the telephone hearing.
What Evidence Should I Submit?
Examples of evidence could be warnings, letters, timecards, company policies, performance evaluations, or any other relevant documentation. This evidence must be submitted to both the judge and the claimant to review within a "reasonable amount of time" prior to the hearing date.
What If I Forget to Submit Evidence Beforehand?
If you neglect to submit evidence prior to the hearing, it will be unusable, and you will not be able to reference it when you present testimony.
How Do I Prepare for the Hearing?
The packet of information will include the hearing date for you or the employer representative to participate. To be the employer representative for the case, you must have firsthand knowledge of the situation.
If any eyewitnesses are willing to testify, consider arranging for them to testify at the hearing, as well.
Because these hearings do not always go as expected, come prepared with a bullet point list of topics. This will help you ensure everything you want to discuss during the call is covered.
What to Expect in Unemployment Appeal Hearings
Find a Quiet Place
At the time of hearing, you should be ready and available in a private, quiet place. The hearing officer will call you directly at the number provided to be part of a conference call with the court, judge, claimant, and any witnesses.
Prepare to Answer and Ask Questions
Once everyone has joined the call, the administrative law judge will review the case in detail. This includes each document in the packet you received prior to the hearing, along with any pre-submitted evidence.
The judge will then ask the employer representative for their statement and any applicable questions. Afterwards, the claimant will have the opportunity to ask the employer representative any questions they have about what was said.
This process will continue until the employer representative has exhausted all witnesses, and then it will switch sides. From there, the same process will be repeated for the claimant and any witnesses they may have.
After each side has had the opportunity to share their perspective, both parties will be given the opportunity to make a closing statement. This is not required but can be extremely useful for summarizing the main points you want the judge to take away from the hearing.
Plan for the Hearing to Last 30-60 Minutes
The entire hearing typically lasts around one hour from start to finish but could go longer or shorter depending on the administrative law judge, number of witnesses, and the documentation provided.
Expect a Written Decision Within 1-10 Days
Once the judge has obtained all needed information, they will advise on a timeline of when to expect the written decision (usually 1-10 days) and will dismiss the call participants.
Wait Your Turn in the Telephone Hearing
As a point of emphasis, do not interrupt the judge, the claimant, or any witnesses in unemployment appeal hearings. If you have any questions, points of clarification, or if you disagree with something they say, wait until they have finished speaking before interjecting.
Anything you say will be heard by everyone on the call, so be mindful of what you say aloud.
How Can I Get Help with Unemployment Appeal Hearings?
Each week, hundreds of thousands of unemployment claims are filed. To help you recall a claimant affiliated with your company, train your managers to document the reason for termination and include any subsequent documentation in your company's HRIS (Human Resources information System) for every employee. This will simplify the process of knowing what happened, in the event you receive an unemployment insurance claim for an employee you can barely remember.
Does Stratus Help with Unemployment Appeal Hearings?
Clients of Stratus HR will receive assistance from our Unemployment Specialist and their certified HR expert for both the pre-hearing preparation and the actual unemployment appeal hearing. Otherwise, most companies represent themselves, although you are welcome to hire an attorney to help defend your company.
If you are not a current Stratus HR client and would like help with managing your high employee turnover and/or unemployment claims, please book a free consultation.