Say hello to HR,

simplified!
Stratus PEO Services: the human-centric approach to comprehensive HR outsourcing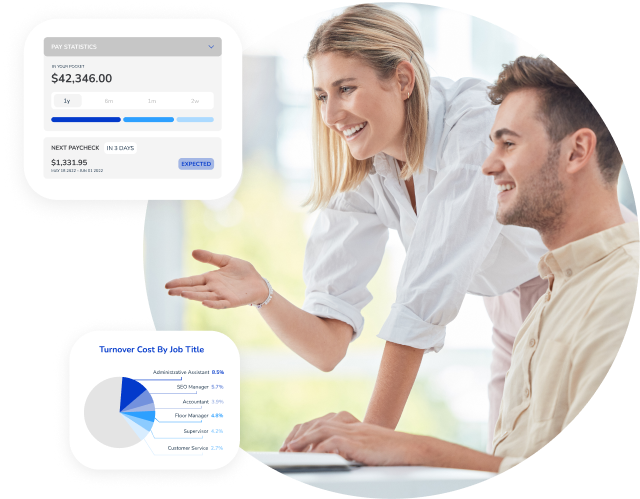 Certified Staff:
CPA, CPP, SPHR, PHR, SHRM-SCP, SHRM-CP
Average of 15%
Decrease in Employee Turnover
Exploring HR Outsourcing
HR outsourcing is the strategic practice of entrusting some or all of your human resources functions to external experts. It's a game-changer for businesses, offering the flexibility to choose which HR tasks to delegate. This approach allows you to reduce administrative burdens, streamline compliance management, and free up valuable time and resources for business growth.
Learn which one is better for you by talking to one of our HR experts
PEO
PEO, or Professional Employer Organization, offers a comprehensive HR solution, sharing responsibilities and liabilities through co-employment. This grants access to competitive employee benefits, expert HR support, advanced technology, and ensures compliance. PEOs can serve as your complete HR department or supplement your existing team based on your needs.
This service is ideal for companies seeking a comprehensive HR solution and being open to a co-employment relationship.
ASO
ASO, or Administrative Services Organization, offers specific administrative support for HR functions such as payroll, benefits, and compliance. With ASO, your organization retains complete control and legal responsibility for all HR matters.

This service is ideal for companies seeking support for specific administrative HR functions.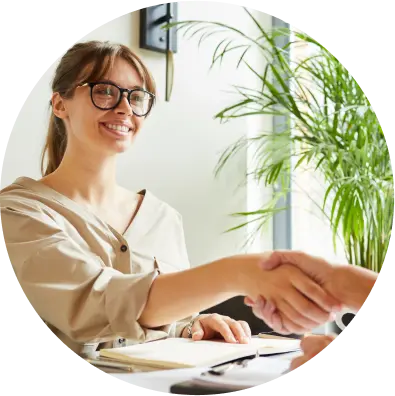 From small business to enterprise: Stratus HR can be
the right partner

no matter your growth stage

We understand that every business is on a unique journey. Whether you're a small startup aiming for rapid growth or an established company fine-tuning your HR strategy, we're here to be the right partner every step of the way. With our flexible HR solutions, personalized support, and commitment to your success, Stratus HR ensures that your HR needs are met, no matter your growth stage.
SAY HELLO TO HR, SIMPLIFIED!
See How Stratus HR PEO Services Work
Discover the benefits of accessing our comprehensive HR solutions and experience how we can drive your business towards success. Get a glimpse of how Stratus simplifies the complexities of HR.
What our
clients

are saying
Frequently Asked Questions
What are PEO companies?
PEO companies, short for Professional Employer Organizations, offer outsourced HR services to businesses. They handle transactional HR tasks such as payroll, taxes, benefits administration, and ensure labor law compliance. Additionally, they provide access to improved employee benefits, allowing businesses to concentrate on their core operations and reduce employee turnover.
How do PEO companies work?
PEO companies enter into a co-employment relationship primarily to share employer responsibilities and liability with their clients. It allows businesses to access expert HR support, comprehensive solutions, and more competitive employee benefits while reducing administrative burdens.
Would I lose control of my employees when partnering with a PEO?
No, you won't. In a PEO relationship, while responsibilities are shared, businesses retain complete control over their employees' day-to-day work.
What are the benefits of using PEO companies?
PEO companies offer several advantages, including cost savings, access to better employee benefits, risk mitigation, enhanced compliance, and improved business outcomes, with studies showing 7-9% faster growth, a 50% lower likelihood of going out of business, and a 10-15% decrease in employee turnover.
Do PEO companies help with compliance and legal issues?
Yes, PEO companies assist in ensuring compliance with employment laws and regulations, which effectively reduces legal risks for their clients. Some PEOs, such as Stratus HR, provide nationwide coverage for multi-state organizations or cater to specific single-state needs.
Can PEO companies provide employee benefits like healthcare and retirement plans?
Yes, PEO companies can provide businesses with access to cost-effective HR support, comprehensive benefits, and compliance assistance. This encompasses healthcare, retirement plans, FSAs, life insurance, dental, vision, and more. At Stratus, you can tailor the plan to best suit your needs, which sets us apart from the competition
Get the humans & the resources you
need to grow your business
We've been in business for over 20 years and although we've come to understand that technology is now a crucial part of human resources, the human element is simply irreplaceable. That's why we're here to provide you with certified HR professionals plus the technology you need to make your business thrive. So, whether you are a business leader who needs an HR team or a human resources professional who needs more support, Stratus HR has you covered.