company growth
What To Look For In The Best Payroll And HR Companies For Small Businesses
It's hard to tell what will be the best payroll and HR company for your small business. Use these questions to qualify your options.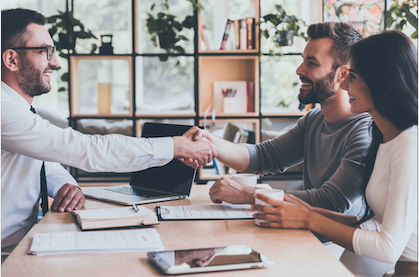 Wearing many hats is synonymous with working at a small business. However, there comes a certain point where you either have to hire more help to stay on top of the work or sacrifice quality. While some jobs require an expert to fulfill the position, other roles can be made more efficient by introducing an outsourced solution.
One area with plenty of opportunity to add efficiency with the right outsourced help is HR—a role with many hidden but necessary tasks that could cost you if neglected. Human resources is wide-reaching, so if you're not sure where to start outsourcing, we recommend taking a look at companies that handle payroll.
Working with an outsourced payroll company like a PEO, or Professional Employer Organization, will help by:
Eliminating human error and guaranteeing payroll accuracy

Keeping you compliant by tracking different state tax codes

Taking additional work off your plate by handling the nitty-gritty details
Once you find the right payroll solution, you can start to explore other outsourced HR tasks with that same company by bundling additional HR services such as:
Benefits administration

Workers' compensation

Compliance assistance

Risk management

HRIS (Human Resource Information System) & HRMS (Human Resource Management System)
And so much more.
Luckily, there are many payroll and HR companies that can relieve you from administrative HR tasks. This will allow you to "remove" one of your many hats and instead concentrate on growth and making your business more profitable. If you are not sure how to qualify your options, we provided a list of just four simple questions that are an effective way to determine if the company will meet the needs of your small business.
What To Consider When Selecting A Payroll And HR Company For Your Business
The best payroll and HR companies for small businesses may be considered subjective. However, with a list of certain criteria handy, you'll be able to better assess your options and find the right fit for you.
Which of the Best Payroll and HR Companies Have A Dedicated Support Team?
Contrary to popular belief, great software shouldn't be the very first thing you look for; support is. There are plenty of outsourced options in the market. In order to find the best payroll and HR companies for small businesses, you need to look beyond their technology.
You could spend a lot of money on the best software in the market, only to run into issues and not get the resolution you need because the support is limited or unreliable. You don't want to be treated as just another check to be marked off someone's list.
This is why it's important to first explore what support looks like for these outsourced companies. Will you get a dedicated person who is your point of contact? What about a larger team that works in the background? The human touch element cannot be replicated with software. In order to get this type of care, you need to make sure the company you are considering has it.
Think about outsourcing your payroll as searching for another employee you'd hire for your team. You want a solution that is resourceful and one that will make sure you have the dedicated help you need, when you need it.
Which of the Best Payroll and HR Companies Have Sufficient Experience And Expertise?
You'll see a lot of payroll and HR companies talk about the years of experience they bring to the table. However, it's important to ask them how long they have been around as a company. They could have one senior member who has been in the business for 20 years, but the company itself may only have a few years behind them.
In addition to asking how long the company has been around, find out how experienced the rest of the staff is. Since you are essentially looking for another employee, you want to make sure they have sufficient qualifications. They will be experts in the tasks you outsource to them; therefore, you want to double check that this is true.
Other questions to ask in order to find out more about the company's experience:
To what degree do you specialize in payroll and HR management?

Do you provide payroll management services as one of your main products, or is it merely an optional feature in addition to other offerings?

Do you use the payroll and HR management software at your own organization?
These questions will help you find the best, most qualified payroll and HR company to work with your small business.
Which of the Best Payroll and HR Companies are They Loyal To Their Clients?
Figuring out loyalty isn't easy, but think of this part as conducting a reference check for an employee you would hire. What's the best way to do this? Start by researching the company online to see what their reputation is. Even if they share reviews on their site, go to different sources to corroborate their claims.
Capterra reviews, Net Promoter Scores, and Google Business reviews can help paint a picture of the company. Ask for case studies and see if the company will let you speak to a current client about their experience. You want a company that is willing to go with you through the highs and lows, and who is transparent from the very beginning.
It's also helpful to find out retention—both with their own employees and their clients. For example, Stratus HR has a 98% year-over-year client retention rate, with more than 15 workplace awards over the years.
Do They Have Customizable Solutions That Will Cater To Your Needs?
This question goes beyond pricing, which is still important to look into. The best payroll and HR company should provide customizable software solutions that cater to unique needs of its customers. Find out how often they implement feedback from clients. Bring up an important value or need of yours and see how the company addresses it.
Let them know your time tracking methods to see if their software will work with you. Ideally, you don't want to make too many changes to your system in order to make it more efficient. The discovery phase is the best opportunity to cover potential bumps in the road and find out how willing the outsourced company is to help meet your needs.
Additionally, if the payroll company offers more services—such as HR management or benefits assistance—find out what it would look like to eventually use the additional features. Payroll is a good place to start when it comes to creating an efficient HR process, but there's room to grow. You don't want to box yourself in, only to change payroll services in the future if you find a company that does everything you need. Look for a company that is willing to grow with you.
Get Help With HR And Payroll For Your Small Business
Stratus HR is a PEO with over 20 years of experience in the business, made for and by HR professionals. We bring software and the human element together to create a partnership that will minimize your administrative work and help you navigate the complicated world of HR.
Let Stratus HR handle your payroll while absorbing other administrative HR tasks to keep you compliant, allowing you to scale and saving you time. Learn more about partnering with Stratus (and feel free to ask us these four questions!) by booking a free consultation with our team.