employee turnover
Low Employee Turnover Rate: Steps to Take When it's Enviably Low
Even if you have a great employee retention rate now, it is important to make a long term plan to make sure it stays that way.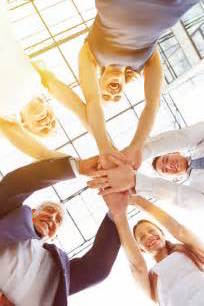 True story: some companies have low employee turnover rates. When I hear from them, I ask them what they're doing about it.
Crickets and blank stares are what I usually get -- because why would anyone want to "do something" when they already have a good thing going?
That, by the way, is a great question. So here's the answer: the average employee turnover rate across all industries in the U.S. is above 18% (it's even higher in Utah -- more than 20%, which is the 5th highest in the nation). If you're relying on good luck and intuition alone to keep employees in place, eventually that turnover rate is going to catch up with you.
How employee turnover costs your company
Turnover is one of the costs of doing business, but it's an expensive one. It includes more than just the price of hiring and a training session. You're paying in terms of productivity and output and a hit to your workplace culture, too. You can see the full scope of the costs of employee turnover here.
Here's what I mean. Let's say your high employee retention rate is directly linked to your amazing HR person. HR plays a huge part in every aspect of retention, recruiting and hiring, to how onboarding is related to employee retention, to benefits, culture, management training and more. But what happens when a key HR person leaves your team? (The really great ones are always in high demand.)
You may see recruitment slow to a snail's pace as other team members work double time to make up for the open chair, and productivity may be affected across the organization because vacancies aren't filling as fast as they should. Payroll might get handed off to someone else, who has to learn the system with a task that has almost no room for error. Benefits management falls temporarily to another team. Reports, timesheets, workers' comp, employee questions -- all sorts of things may be impacted.
My point isn't that you have to do everything in your power to keep your HR person happy (although there are solutions like working with a PEO to make sure you're always covered). It's this: turnover affects more than just the open position, which is why it needs a plan BEFORE it becomes a problem.
How to get a low employee turnover rate with a long-term employee retention plan
You should work closely with your HR team or HR partner to develop the right retention plan for your business, which may include some of the following:
Survey and talk to your employees about their workplace satisfaction and to find out what makes your employees tick -- what benefits and work situations do they want as a group?
Offer competitive benefits so your workers aren't tempted by other businesses offering something more.
Conduct "stay" interviews to learn more about each employee's goals and motivations.
Try simple, fun tactics to keep morale running high.
Set up career development paths.
Repeat on a regular basis -- or at least once a year.
Finding the right strategy to lower your employee turnover rate
When we work with organizations -- some as small as just a handful of employees, others with thousands of employees -- we always make sure they have the data they need to determine the lifecycle cost of turnover by department and by manager.
It's good to have a baseline so you can tell if your retention plan is making a difference and also to know where you need to focus your efforts. (We also give our PEO clients access to other reports about their HR because you have to know how it's all affecting your bottom line).
By the way, if you have a good way of analyzing your turnover and HR data, it will often point you to problems that don't break the bank to fix. For example, if turnover is high on a specific team, it might turn out that the rockstar employee you promoted to manager simply needs management training.
If you're a business owner, you've already sacrificed a lot to put your business on the map. My opinion: do whatever you can so that you're not sacrificing your best talent, too (and know that this doesn't mean throwing money at everything -- it doesn't work; it's not the answer to the question "how to reduce employee turnover rate"). Invest the time to create a good retention plan or partner with a PEO that can help. With the right data and tools at your disposal, you'll be invincible.
Read more related Articles: