The Complete Professional Employer Organization (PEO) Guide
Learn how partnering with a PEO can boost your business performance. Dive into our 2024 Professional Employer Organization (PEO) Guide.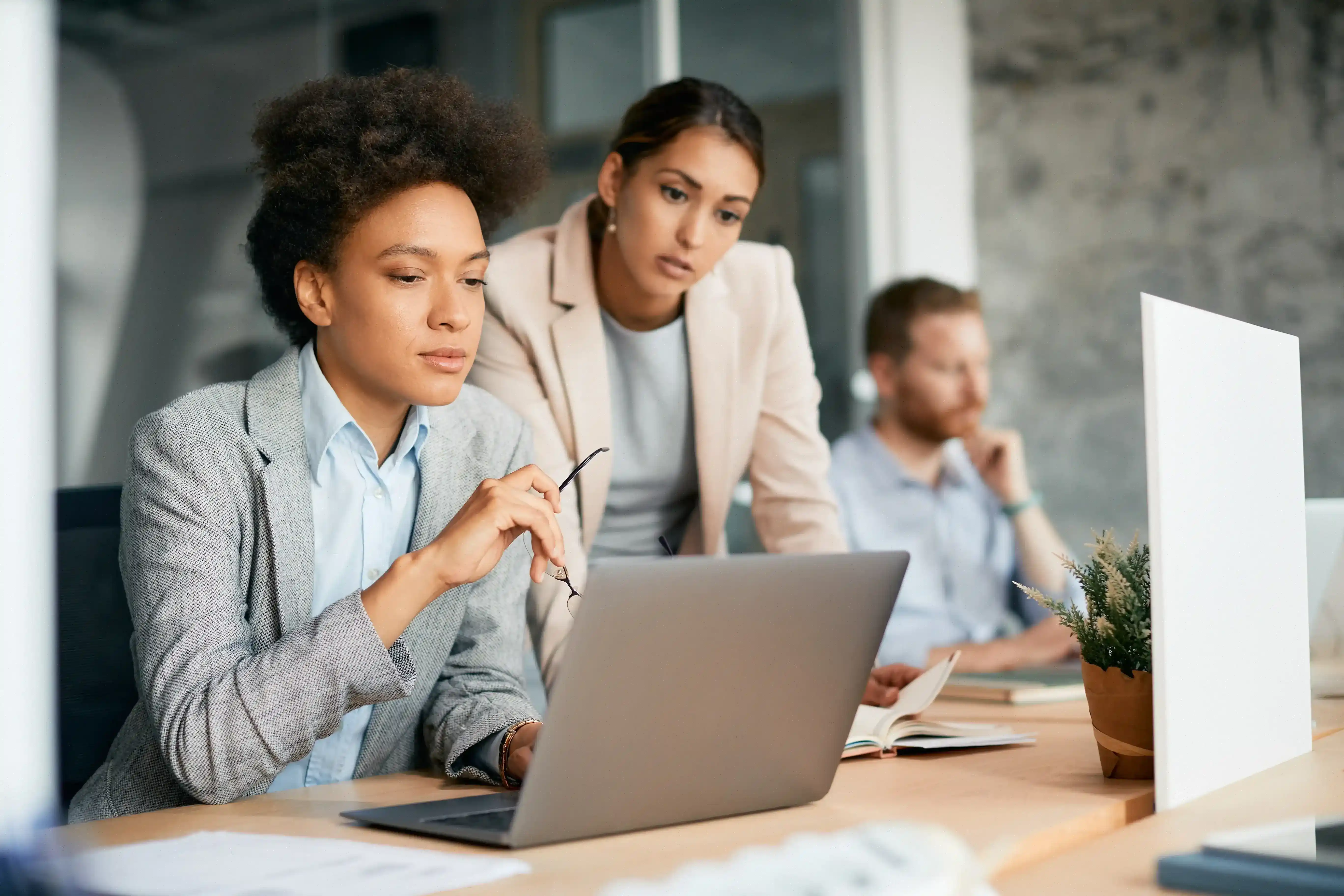 What is a PEO?
A Professional Employer Organization (PEO) is an external firm that takes on HR tasks for businesses using a co-employment model. While the client retains full control over their employees, the PEO handles HR services like payroll, benefits, and risk management. This allows businesses to focus on their core operations.
Here at Stratus HR, we can help you transform your HR challenges into strategic advantages. If you're tired of navigating the intricacies of payroll, benefits, and compliance, we offer tailored PEO services so you focus on what you do best: growing your business. Book a free consultation to know more.
For small to medium-sized businesses, PEOs offer the most efficient method to delegate employer-related tasks like payroll processing, benefits plan management, and workers' compensation administration.
Here's why:
1. Their expertise: PEOs offer specialized HR knowledge, ensuring compliance with employment laws and efficient HR processes.
2. PEOs are cost-effective: PEOs provide competitive benefits packages, attracting and retaining top talent.
3. They do efficient Payroll: PEOs ensure accurate payment processing, tax withholdings, and benefits deductions.
4. PEOs can bring advanced HR tech: Your company will have access to tools that automate routine HR tasks and provide valuable insights.
5. They do risk management: PEOs help in developing safety programs, ensuring OSHA compliance, and offering workers' compensation coverage.
6. They let you focus on core business tasks: Outsourcing HR lets companies concentrate on growth, product development, and customer satisfaction.
See more in our blog: In-House HR vs. Outsourcing HR: Which One Is Better?
How to Choose the Right PEO
It is important to choose a Professional Employer Organization (PEO) that has:
1. Accreditations: Ensure the PEO is compliant with industry standards and is affiliated with reputable organizations like NAPEO.
2. Experience: Consider the PEO's track record and industry expertise.
3. Wide services range: Ensure the PEO's offerings align with all of your HR needs.
4. Tech integration: Evaluate the PEO's technology platforms for compatibility and efficiency.
5. Positive client feedback: Seek testimonials and references to gauge the PEO's reliability.
See our full list of the Top PEO Companies here.
How to transition to a PEO model
If you're shifting your business from an in-house HR system to a PEO framework, here are the steps you need to do:
1. Understand your HR challenges and goals.
2. Identify inefficiencies and areas for improvement in your current HR processes.
3. Research based on accreditation, experience, and client feedback.
4. Outline the transition timeline, roles, and communication strategies.
5. Collaborate with the PEO for a smooth transfer of HR responsibilities.
Partnering with a PEO like Stratus HR can help you streamline HR operations, allowing you to focus on strategic growth.
Learn more details about how to outsource HR to a PEO here.
At Stratus HR, we specialize in delivering tailored PEO services:
Payroll and tax Administration: Streamlined payroll processing, accurate tax withholdings, and compliance assurance.
Benefits administration: Competitive employee benefits packages, including health, dental, vision, and more, ensuring employee satisfaction.
Regulatory Compliance: Up-to-date adherence to changing employment laws, mitigating legal and regulatory risks.
HR Technology Solutions: Advanced platforms for process efficiency, including self-service portals, time tracking, and robust reporting tools.
Employee Onboarding & Development: Comprehensive programs to integrate top talent, boost engagement, and promote long-term growth.
Don't let HR challenges hold you back. Let us guide your journey to success. Book a consultation to get started.