Performance
Productivity Killers
Feeling the sting from lost productivity? Combat workplace productivity killers with these simple solutions.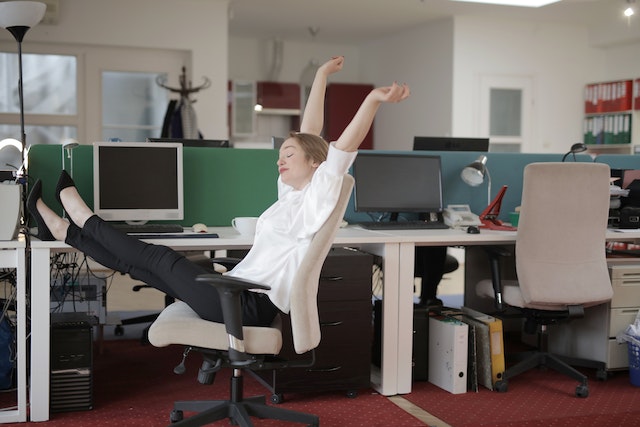 In a world of fast-paced technology and the constant need for stimulation, it's easy for employees to be interrupted with relentless cell phone notifications or to simply become disengaged from their work. Unfortunately, employers feel the sting the most when it comes to workplace productivity killers.
Certainly we can laugh about the bizarre things employees have been caught doing at work, but how do employers reclaim lost productivity? Here are three simple suggestions to try.
Take breaks
It's easy to get hung up on "maximizing your time" by working through lunch or punching through the work to-do list, but our bodies are programmed to need breaks. "Taking breaks from work throughout the day can actually be good for productivity, enabling the mind to take a break from the job at hand and re-energize you," says Rosemary Haefner, chief human resources officer of CareerBuilder. Tony Schwartz, CEO of the Energy Project in New York recently noted, "Great athletes have long understood that intermittent rest and renewal are critical to sustainable high performance."
Employers: Make break time a part of your company culture. Have it be a regular talking point among staff members by asking employees what they did at break. If employees aren't encouraged (and reminded) to take breaks, they may be afraid to take a break.
Don't eat lunch alone
If you're an introvert, this suggestion may be a little outside your comfort zone, but lunchtime is a great time to get to know your coworkers. When you're pulling out a lunch from the break room refrigerator, choose to eat next to somebody and strike up a conversation. If you're walking across the street to the local deli, ask if anybody wants to come along.
Employers: Stock the break room with board games that will foster interaction while employees munch on their PBJs. Games will build camaraderie and provide conversations outside of work that will help relieve the "work brain."
Limit meetings
We all have our breaking points when it comes to giving our undivided attention. Try to cut to the chase as quickly as possible with meetings and allow employees to return to their task lists as soon as possible. The longer the meeting goes, the higher the anxiety rises and the more likely a cell phone will become a distraction.
For more ideas on how to minimize lost productivity at work, please contact your certified HR expert. Not a current Stratus HR client? Book a free consultation and our team will contact you shortly.