When Employees Want Pets at Work
Do your employees want to bring their pets to work? As part of your due diligence in setting up a workplace pet policy, consider these questions.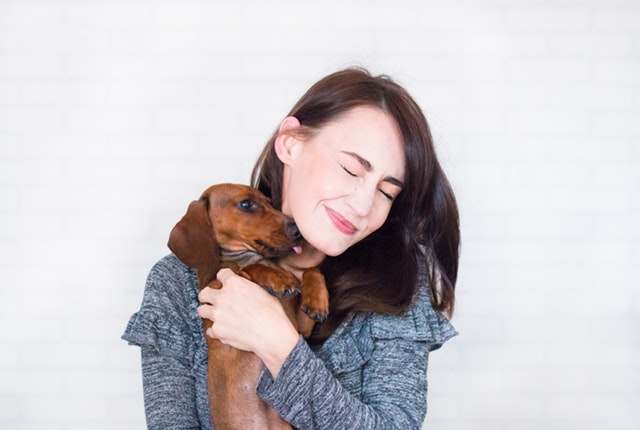 Comfort. Social support. Stress relief. More and more companies are expanding their workplace policies to include pets at work. But how do you go about setting up a workplace pet policy?
While research supports animals at the workplace, you first need to ensure that a pet policy makes sense for your company.
Thinking about setting up a workplace pet policy? Laura provides great advice in this easy-to-remember P.E.T.S. acronym.
Why would I want to have a workplace pet policy?
If you're not an animal lover, it may be easy to dismiss the benefits of pets at work. Most pet-friendly workplaces boast of increased employee satisfaction, enhanced morale, greater teamwork and collaboration, reduced stress and anxiety, and healthy breaks from assignments. Pets can also break tension and enhance social interactions from even the most introverted of employees.
So what's keeping every company from jumping on the pets-at-work bandwagon? Perhaps it's all the legal requirements and what-if scenarios that must be considered.
Questions to ask before adopting a workplace pet policy
Before you send out a mass email saying you are now a pet-friendly workplace, you need to explore the following questions:
Are there any employees with allergies that would be averse to pets in the workplace?
Does your lease even allow animals on the premises?
Will your company's policy limit pets to dogs and/or cats? If so, are there restrictions to breeds?
How will you handle pets that are noisy and smelly?
Who will be responsible for damage and/or accidents from the pet?
Do you need to amend your insurance policy coverage?
Have you established bathroom areas for pets?
Do you have written rules that outline pet behavior expectations?
Are there any age/training requirements for a pet to come to work?
How will you handle employees that are distracted by the animals?
Who will verify pets are up-to-date with all required vaccinations?
Do you have an application for interested employees who want to bring their pet?
How will new pets be integrated into the office for their first time?
Have you outlined everything employees should bring for their pets, such as a gate/crate, leash, ID tag, water bowl, toys, treats, poop bags and/or a litter box?
Having a plan will set expectations and boundaries to easily regulate participants and put employees who may be uncomfortable with the new policy at ease. Be sure to gather employee feedback, weigh the pros and cons, and work collaboratively to find a win-win.
For questions or help to get your company set up with a workplace pet policy, please contact our HR experts at HR@stratus.hr.
Related articles: