7 Reasons You Need a PEO vs. Payroll Services
Are you choosing between a PEO v. payroll company? Consider whether your company would benefit from these seven areas to help you decide.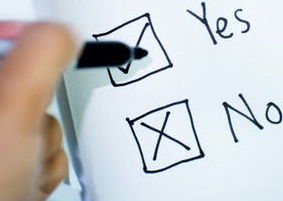 Nine times out of 10, when I'm first talking to someone about their company's needs, they jump right to payroll. It makes sense since payroll is a critical piece to employment and subsequently the number one service outsourced by small businesses. But then the term "PEO" comes up.
"What's that?" they ask, so I tell them, and the explanation goes a little longer because for at least half of the people I talk to, a PEO (Professional Employer Organization) actually makes more sense for their business. Here's why:
PEOs offer affordable employee benefit plans.
Come for the payroll, stay for the stellar benefits! PEOs have the ability to offer competitive benefits that most small businesses couldn't afford otherwise. At Stratus.hr, this works because of economies-of-scale; since we serve a lot of small businesses, we can group the buying power of all of their employees together and get much lower rates for everyone. This includes a comprehensive list of health, dental, vision, life, flexible spending (FSA), intensive care, accident, disability, retirement (401k), group membership discounts, and more. And, of course, the health plans are all ACA-compliant.


PEOs administer employee benefits, too. PEOs don't just offer benefits, they also handle the required administration for any benefits offered: employee enrollments (ensuring they meet all required waiting periods), setting up appropriate pre-tax and post-tax deductions, remitting payments to the carrier, handling benefit plan reconciliations, managing COBRA – basically everything a large company with their own expensive, fully-staffed HR department would handle. And remember those ACA-compliant plans? The PEO ensures growing companies remain compliant with all legally mandated coverage, forms, reports, etc.


PEOs protect their clients through proactive risk management. If risk management seems frivolous, consider yourself lucky -- your company has probably never experienced a workers' comp claim. But if you ever have an employee who is injured on the job, risk management is essential to ensure:
PEO vs. payroll? In a nutshell, PEOs provide a lot more options, coverage, protection, and professional guidance for a small business than basic payroll services.
The injured employee goes to a preferred provider.
The claim is submitted on time.
You have an advocate to manage the claim.
You receive assistance with a return-to-work program to help you avoid an increase in your e-mod for future workers' comp premiums.
Harassment in the workplace? PEOs consult on the HR situations when you don't know the answer. Let's go a little extreme and say you have an employee that claims to have been sexually harassed at work. What do you do? While you may have an expensive attorney on retainer, a call to your full-service PEO would launch an investigation and give you instant access to your company's certified HR expert to advise on how to handle things. Through the PEO, your employees and managers would have access to sexual harassment prevention training (hopefully utilized as prevention to avoid the claim in the first place), as well as an employee handbook with signed policies (obtained when employees were first hired) and language on how to report any threats of harassment to prevent any minor incidents from escalating to lawsuits. While some payroll companies may offer basic HR policies as HR support, they do not provide ongoing, customized HR expertise from a certified HR professional who knows your company and its employees from having worked with you.


PEOs take on fiduciary liability. When you partner with a PEO, the PEO becomes a co-employer to your employees for legal purposes. So when the PEO pays and submits taxes on your company's behalf, it's under their EIN, not yours. That means they are fully responsible for timely and accurate tax payments --- and if there's a problem, the IRS comes after the PEO, not your company. #nomorepenalties


Some PEOs include online tools. Online tools aren't essential to running your business, but they are a time saver and they may provide insights, too. For example, most PEOs offer an online benefits enrollment tool to make enrollment a breeze. Some PEOs go beyond the enrollment tool and offer a comprehensive HRIS, complete with a web-based employee portal. While some payroll companies may offer separate online tools through outside vendors, a PEO with advanced technology will ensure each HR tool you're using integrates with all of the other HR tools so you avoid the manual headaches of rekeying data or importing/exporting information to get a certain report.


PEOs do all of this AND payroll. Since payroll, benefits, risk management, and HR are so intertwined, full-service PEOs do it all. That means all data is in one (safe) place, with no manual transfers or rekeying. And it's all completed on time and in compliance of government regulations. Think of it this way: a full-service PEO acts as your in-house HR team that splits its time among several companies, whereas a payroll company is just one arm of the PEO.
I don't always get into this with an inquirer, but there are other reasons why a PEO may be a better option than payroll, including the fact that small businesses that outsource HR services to a PEO grow faster, have lower rates of employee turnover, and higher rates of business survival than other comparable small businesses. I like to think this is because of the hands-on, people-focused approach the PEO has, but it could be something else -- like maybe the small businesses that outsource to a PEO have more time to focus on their core business. Or maybe they're just extra savvy. I mean the person did listen to my explanation of a PEO, right? That says something.
Is a PEO right for your company? Book a consultation or give me a call and we'll find out together.
Book a Consultation
Related articles: