An In-Depth Outsourcing Employee Benefits Administration Guide (2024)
Navigate the complexities of employee benefits administration with our comprehensive 2024 guide. Learn how outsourcing can enhance your business efficiency.
Other blogs you may be interested in: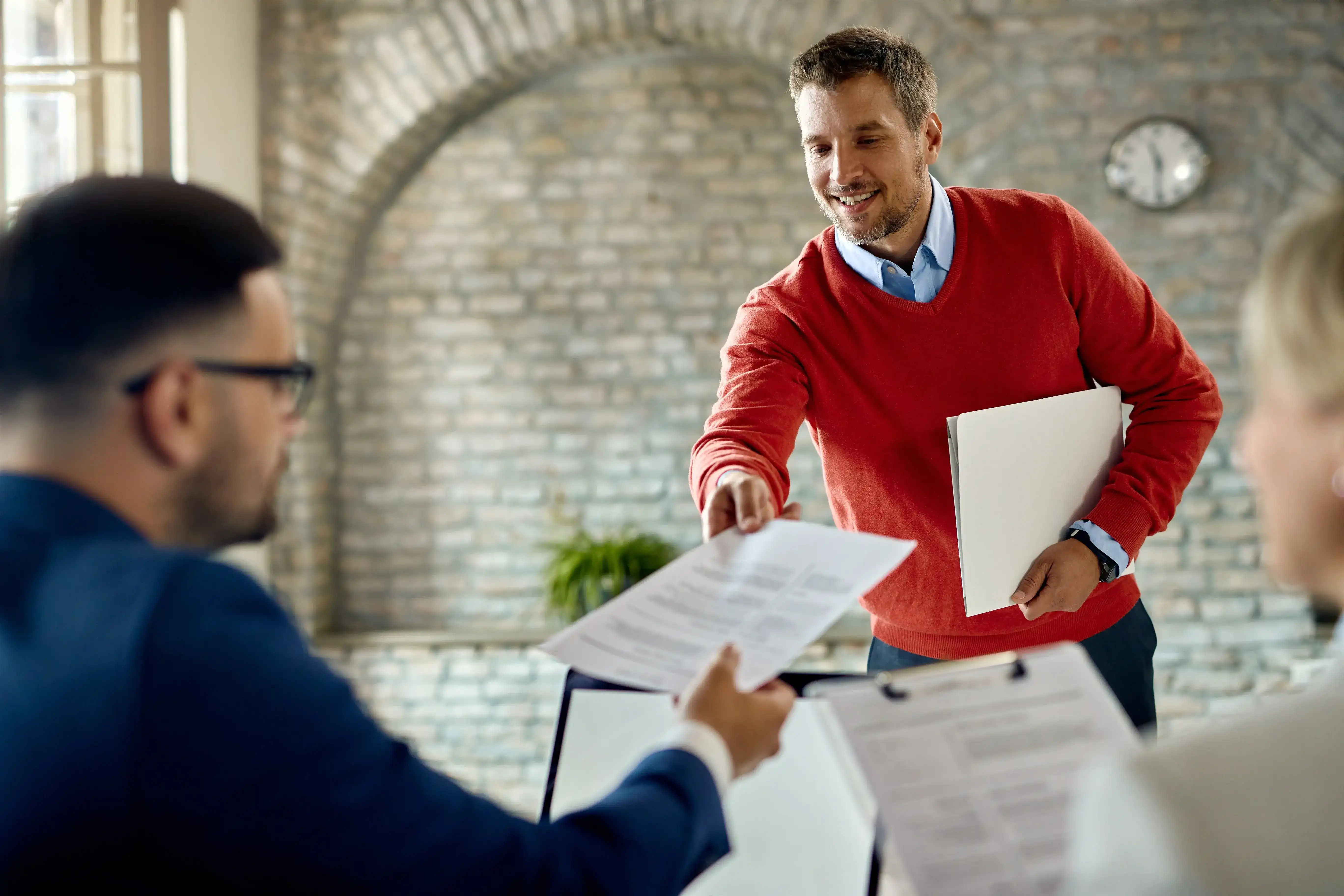 Outsourcing employee benefits administration is a strategic approach that allows companies to delegate the management and administration of their employee benefits program to specialized third-party HR service providers. This practice is not only efficient but also ensures that employees receive the rewards they deserve, such as health insurance, retirement plans, and other essential benefits.
Companies that outsource can streamline HR operations, reduce administrative burdens, and ensure accuracy. According to a 2021 HR Dive Survey Report, 54% of organizations outsource benefits administration, making it a popular choice among businesses.
Tired of the complexities? Here at Stratus HR, we've cracked the code on employee benefits administration. Let us show you a better way. Book a free consultation to see how we can transform your approach.
Tasks managed by outsourcing partners
These include overseeing:
Health insurance plans
Administering retirement programs
Tracking paid time off
Offering employee assistance programs
Managing flexible spending accounts
Ensuring compliance with laws like the ACA and ERISA
Handling claims processing, among others.
Who should consider outsourcing employee benefits?
While outsourcing is a widely adopted strategy, it's not for every organization. It's particularly beneficial for businesses facing growth, compliance, or cost challenges. Outsourcing allows internal teams to focus on strategic initiatives, ensuring a seamless and personalized benefits administration process.
The advantages of outsourcing employee benefits administration:
Expertise and knowledge: Outsourcing partners possess up-to-date knowledge of complex benefits regulations.
Cost savings: Eliminates the need for in-house infrastructure, leading to better negotiation rates with vendors.
Administrative efficiency: HR managers can focus on strategic growth and employee development.
Enhanced technology: Advanced software ensures accuracy and provides real-time insights.
Scalability and flexibility: Outsourcing adapts to changing business needs.
Compliance and risk mitigation: Ensures alignment with current legal requirements.
Improved employee experience: Ensures prompt support and clear communication.
Data security: Prioritizes the protection of sensitive employee information.
Simplified open enrollment: Streamlines the enrollment process.
Access to reporting and analytics: Provides insights into benefits utilization.
Selecting the right partner is crucial. Factors to consider include experience, technology capabilities, compliance, scalability, cost transparency, and cultural fit. It's essential to assess your needs, evaluate potential partners' expertise, prioritize data security, and review contractual terms thoroughly.
Stratus HR's employee benefits administration services
At Stratus HR, we specialize in providing comprehensive employee benefits administration services. You also gain big business benefits at small-scale costs. Minimize the headache of benefits enrollment with our user-friendly software.
The advantages of our outsourced employee benefits administration include:
Competitive Plans:

Unlock economies-of-scale pricing and diverse

health insurance

options, including group health plans, savings, retirement, and à la carte products like dental, vision, and life insurance, Flexible Spending Accounts (FSA), and supplemental plans. Tailor your budget-friendly plan with Fortune 500 benefits for the best employee care.
Top-Tier Assistance:

Delegate insurance management to Stratus HR experts for stress-free premium handling, ACA-compliant plans, COBRA administration, and robust support services.
Support for the Whole Team:

Optimize enrollment with 24/7 online access, automated reminders, and multiple support channels, including SMS, chat, and consultations.
Flexible Options:

Stratus HR seamlessly supports your broker or acts as your brokerage, offering large-group or custom-fit health plans.
Admin Responsibilities:

In addition to managing employee benefit enrollments, changes, and terminations, Stratus HR serves as point of contact for employee benefits questions or issues. Our certified experts evaluate and recommend new benefit options to management and communicate benefit plan changes to employees. Then, on an ongoing basis, we set up deductions, remit payments, and reconcile benefit plans to ensure all collected premiums and employee enrollments match the carrier's invoice.
See what our employee benefits administration can do for you by booking a consultation.
We can help you manage your company's employee benefits
Outsourcing employee benefits administration empowers HR departments to provide top-notch benefits programs, promoting employee satisfaction and enabling organizations to thrive in a competitive business landscape.
With a reliable partner like Stratus HR, businesses can unlock the true potential of their HR department. Embrace the outsourcing advantage and contact us today to get started!